Communities blame each other for housing stalemate
Problem started when formal home owners didn't want shacks near them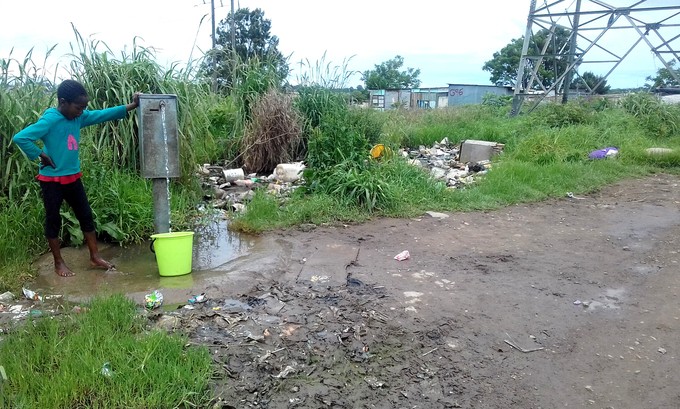 11 November 2016
Over 200 residents of Fynbos informal settlements in East London have been approved as housing beneficiaries. However, they have been living in temporary, two-roomed prefab shelters since last year.
The reason is that Section A residents who live in shacks nearby have not been approved for housing and are refusing to vacate the land that has been reserved to build RDP houses for the Fynbos residents.
According to the Fynbos residents, Section A residents were given a piece of land and building materials to relocate behind Alphendale High School. They accuse residents in the formal housing area nearby who did not want shacks close to their school of putting a stop to the Section A relocation plan.
Buyelwa Bomvu, one of the Fynbos residents, says she has now lost hope of ever having a decent home. Her happiness at being approved for housing has turned to despair. She said, when they were moved to the temporary shelters in April 2015, they were promised by the municipality that they were not going to stay there for longer than six months.
"I don't understand why we are still here. Living in this shelter is hard. We freeze when it's cold and on sunny days it is too hot," she said.
Pensioner Fezeka Marhe said, "It is very tough to walk to the tap or go to the toilet on rainy days as it gets very muddy and unbearable for walking. I pay young children to go and fetch water for me at the informal settlement across the road."
There are about 20 taps, none of them with continuous running water. At certain times of the day usually two or three taps produce a trickle. There are also 20 toilets which have no water to flush them. On rainy days, conditions are muddy, with pools of water under the houses.
Councillor Ayanda Mapisa said Section A residents were occupying the land for Fynbos residents by force. "I'm going to sit down with them and convince them to move. Make them understand that if they don't move the construction company will move on to another area and this will not only delay the process for those who are approved for housing, but also for all residents who are on the waiting list," she said.
Mapisa said all those who have not been approved for housing are on the waiting list and they should be patient.
Section A Community leader Mzoxolo Mkhunqwana says that although he has been a resident for over 15 years, he was not approved for housing. He said there are about 250 residents in Section A, and if the authorities want them to move, they should give them somewhere to go or at least provide them with temporary shelters.
"Where do they want us to go?" he asked. "We have lived in these shacks for many years and we don't understand why other residents are approved and we are not. We are not going anywhere until the municipality gives us a place to stay with toilets and running water."
Ward committee chairperson Olga Palama, who also lives in the temporary shelters, said they had called on the municipality to intervene, but their pleas fell on deaf ears, and there was now tension in the community.
"A construction company came to start the housing project, but it left when Section A residents refused to move. The municipality says we should fix this problem ourselves. We cannot accept that as we want a better life for all in our community. In order for that to happen, the people should work together with the municipality," she said.