City of Joburg pays constitutional damages for trying to evict park dwellers
Court settlement reached between Albert Park occupants, and City and metro police
16 September 2022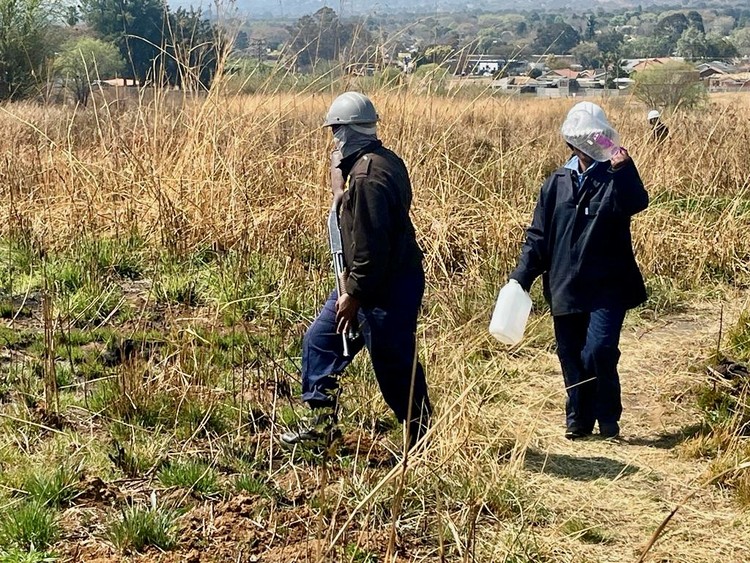 The City of Johannesburg and the Johannesburg Metropolitan Police Department (JMPD) have conceded that they violated the Constitution by evicting a group of "park dwellers" from the Alberts Farm Conservancy in Randburg on 30 August.
They have also conceded that the raid, assisted by private security and SAPS, was in violation of an interdict granted a year before, when the occupants homes were first torn down, without a court order, and their possessions seized.
The City and JPMD are to pay all those affected, at least 33 people, R1,800 each, in terms of the settlement, made an order of court by acting Judge Prince Manyathi in the Johannesburg High Court on Thursday.
This is for loss of potential earnings and personal property. The total amount, R59,400, is to be paid into the trust account of their attorney, Kelly Kropman, by 28 September. They must also pay the costs of the application, on a punitive scale.
While the City and the JPMD initially indicated that they would oppose the application for "constitutional damages" of R5,000 each, neither filed affidavits ahead of the hearing. Instead they settled.
Kropman confirmed that her clients will pursue the case against SAPS and private security company Mafoko Security Patrols, seeking R3,200 (the balance of the R5,000). SAPS had opposed the application, claiming its members had merely been present to "observe and monitor", while Mafoko had not filed any papers in the matter.
After hearing argument, acting Judge Manyathi reserved judgment.
Some of the occupants said in court papers that they had been living in the conservancy for 15 years. They earned a living through waste picking and recycling.
They had secured the first court order last year, after their homes were torn down and belongings taken. The City consented to the interdict and to return their possessions. But despite this, a group of "enforcers", some armed with shotguns, had arrived in the morning on 30 August to do a "park clean-up". Again their homes were broken down and all their belongings thrown onto the backs of trucks and taken away.
While the City was again ordered to return their possessions, the occupants said only one JMPD truck had arrived, as opposed to the three used during the raid, and they voted not to accept the returned goods, because they were "damaged, missing, mixed up and incomplete".