City of Cape Town intends to take over commuter trains
Metrorail service "on the brink of collapse"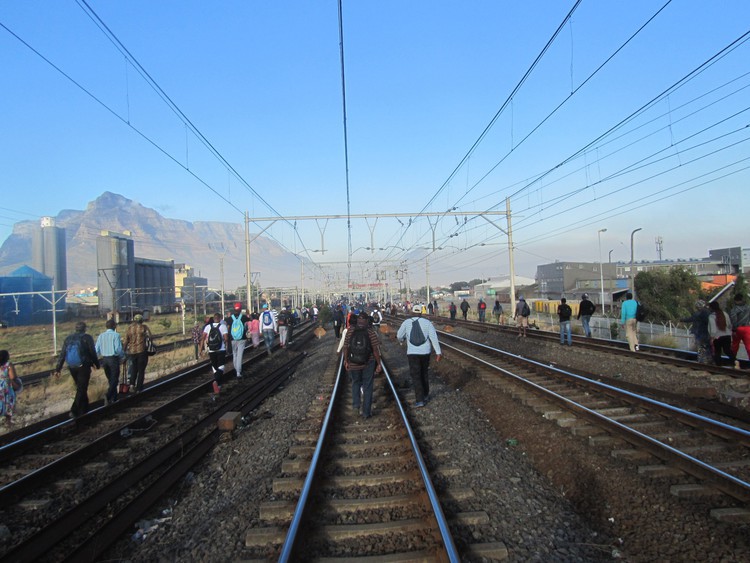 10 October 2017
On Tuesday, Mayoral Committee Member for Transportation and Urban Development Brett Herron announced at a press conference that the City intended to take over the management of commuter rail in Cape Town.
Herron said commuter rail was "on the brink of total collapse". "This would be disastrous" for the city he said.
The current plan of the National Department of Transport to modernise the rail service would not be implemented until 2025. The City intended to expedite this process.
Metrorail would continue to provide the transportation service, while the City would maintain and operate the infrastructure.
Herron provided no specific timeline for the project, but in the short term, the City would assist Metrorail to prevent the train operator's service from collapsing.
The City had identified 16 key functional components, such as ticketing, signalling and stations. Herron said the City intended to fix each component in order to convince commuters that the rail service is once again a viable option.
The rail system, currently operated by PRASA, has been in a "state of constant decline". The number of passenger rail users has fallen by 30% since 2015. Only four out of ten trains arrive on time. 11% are cancelled. The failures of the rail service has led to an increase in road congestion.
As of April, Metrorail was operating with 68 train sets, 20 short of its minimum. Herron said that while 88 sets is the current minimum, over 100 are required to run an efficient rail service.
"It is not something that will improve overnight," Herron admitted.
R20 million was needed to develop the plan and the City had identified the Public Transport Network Grant and the Integrated Cities Development Grant as potential sources of funding.
The City would first intensify efforts to stabilise the passenger service and prevent further decline. To do this the City needed to access the local operational and financial data of PRASA.
The request to the National Department of Transport to devolve control of commuter rails to the municipality would be submitted to the City Council on 26 October, after review by the Mayoral Committee next week. Full details would be available thereafter.