"Nowhere to hold my brother's funeral"
Pietermaritzburg families' long wait for promised houses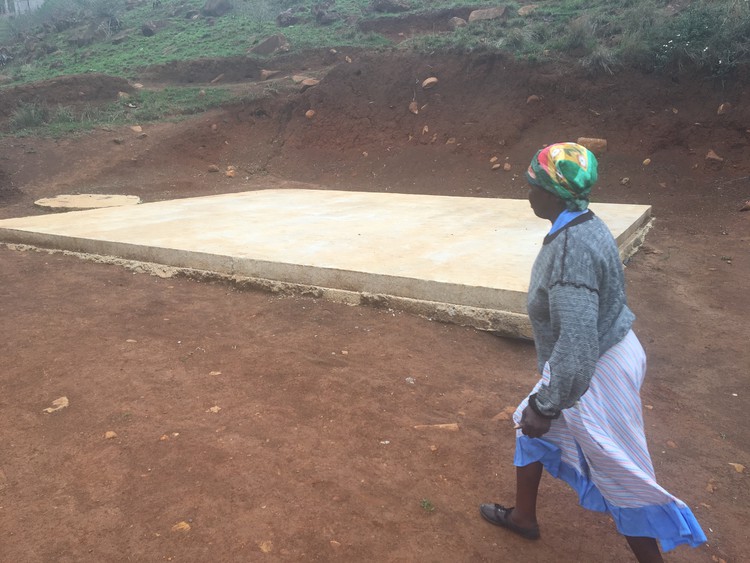 14 November 2017
Pensioner Mirriam Zondi says that when her brother, Mthokozisi, died "neighbours had to donate bricks so that I had a shelter to accommodate mourners". The mourners could not fit into her tiny mud house.
Zondi, 62, shares a bathroom-sized room with her brother and her 40-year-old mentally challenged son. They built the mud room opposite the foundation slab laid for their new house in 2015. Her younger brother, Mthokozisi Zondi, died in the same room a month ago.
Zondi and her family are among many who are waiting for the huge Vulindlela Development Association (VDA) housing project in Pietermaritzburg to be completed.
"I built a shack for my brother to use sometimes, but the leaking is worse in his shack and we are forced to share the room. I can't stand sharing a room with two grown men. My wish now is to die in dignity in a proper house," says Zondi.
"All my items get wet when it rains. I have taken some of my things to my neighbour. I have an electricity box in the room which gets wet when it rains. I fear that one day we might get burned by the loose electricity cables from the box," she says.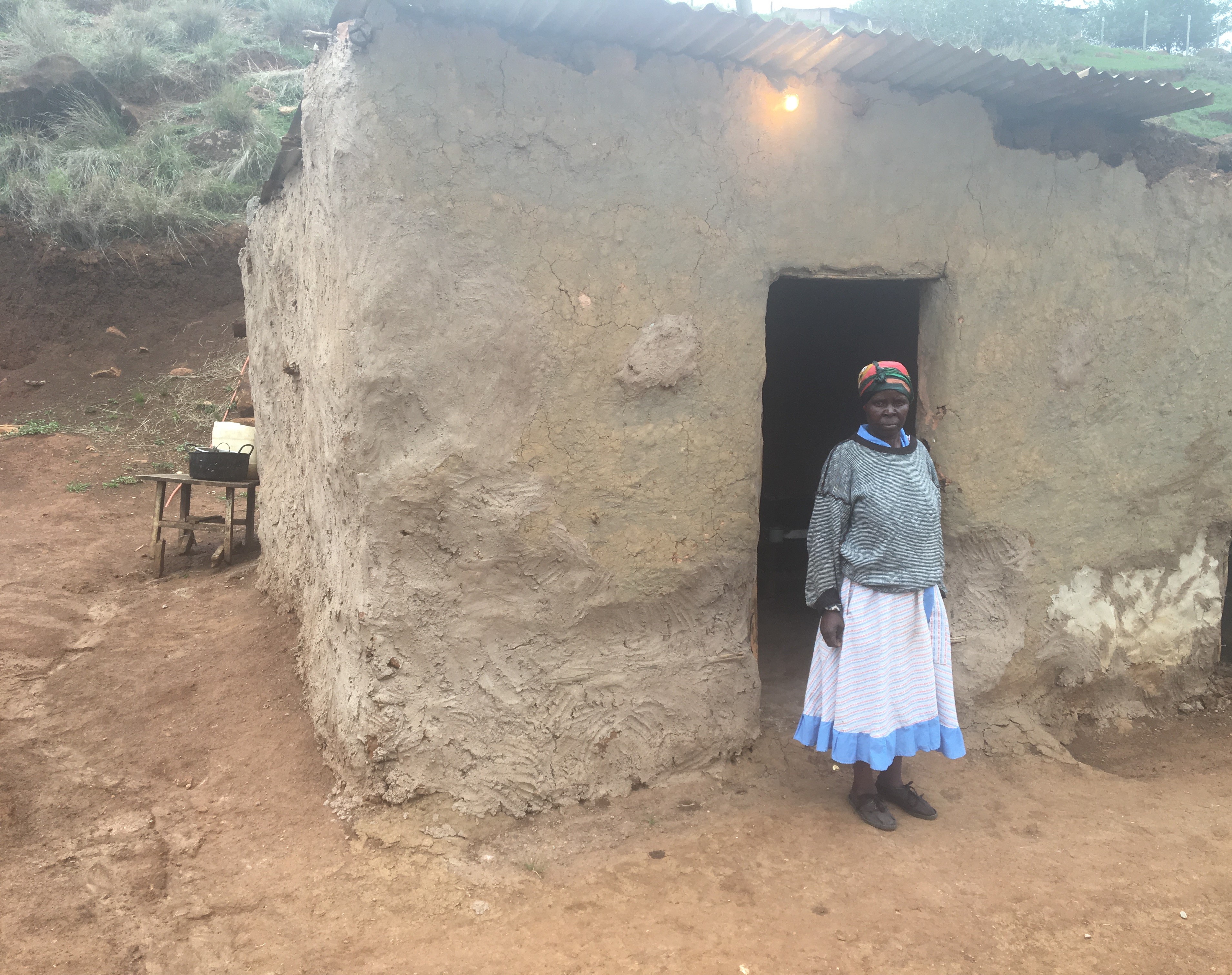 The VDA project, approved by the Department of Human Settlements in 2011, involved the construction of 25,000 houses over five years in nine wards in the Vulindlela rural area. The R2.1 billion project has been surrounded by controversy since it started, with residents complaining that houses were left without roofs, windows, and doors. Sometimes only the foundation slab was laid. About 700 houses built by the VDA were demolished due to poor quality.
In May, spokesperson for Human Settlements Mbulelo Baloyi said the department was aware of the problem. He also said that during a visit by President Jacob Zuma in 2016, VDA management had promised to visit the affected residents. But Zondi and other residents who spoke to GroundUp last week said no one from VDA had visited them.
I have made several attempts with VDA people. I told them I have no house. They made promises to come but no one came," said Zondi.
"Instead we are seeing new slabs being laid for other homes."
She said she had suddenly been given a new site number. Her site number 355 was changed to 300. "It's clear they sell these houses to other people," she says.
VDA's Bhoyo Kunene said the company was "working through the construction programme schedule to give these sites a degree of priority". He said 16,000 houses had been completed and handed over. However, he failed to respond to detailed questions from GroundUp about the problems with the project, the company's track record and its directors.
Three kilometres away from Zondi's house lives the Ntombela family. Their slab was laid in 2012. The family of six live in a five-roomed mud house. Mlungisi Ntombela, who lives on a disability grant with his wife who has to take care of him, said people who applied after them were occupying houses. He said he had made numerous enquires with VDA to no avail.
"No one has helped us. They can see that I'm sick and I have no power to take the matter further," said Ntombela.
In 2011 the DA lodged a complaint with the Public Protector about the VDA project. But DA spokesperson for Human Settlements George Mari said he had not heard back from the Public Protector's office.
Baloyi said the department was "satisfied with the work done since 2011. He said "tremendous ground" had been covered, "notwithstanding the many challenges such as the shrinking budget, labour problems as well as the escalating construction costs."