Black women should celebrate their hair, says Congolese photographer
Robert Kissolo's exhibition "Obsession" focuses on hair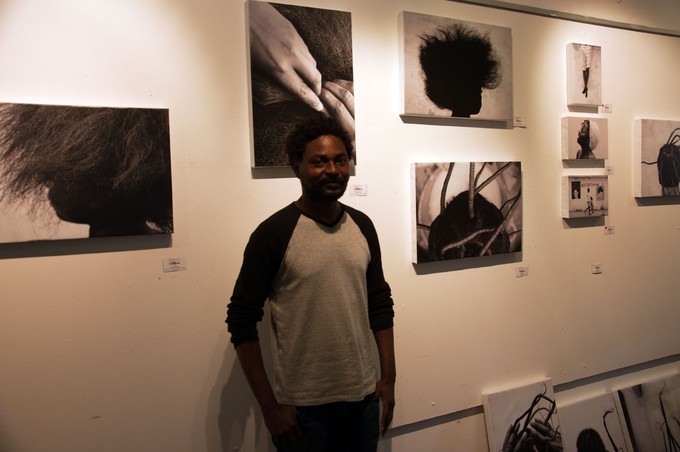 19 October 2016
Only black girls and women are ever told how they should wear their hair, says Brazzaville photographer Robert Nzaou Kissolo.
Kissolo, 40, whose photo exhibition "Obsession" at the Alliance Francaise du Cap closed last month, says it is "ridiculous" to expect school girls to obey rules about the way they wear their hair. The exhibition deals with black women's hair, but he has been working on it since last year, long before the protests erupted in South African schools.
Women should embrace their natural hair and should be assured that it is good to rock whatever makes them feel comfortable.
Black and white women both loved his hair photographs, he says.
"Every race struggles with hair issues. My wife is white, but she doesn't have it easy, she also worries."
The model in his exhibition is his niece in Brazzaville. He caught her on a day when she wasn't wearing a wig or a weave. Even after seeing the photographs she doesn't think her hair is beautiful, he says: she told him men prefer women who wear weaves.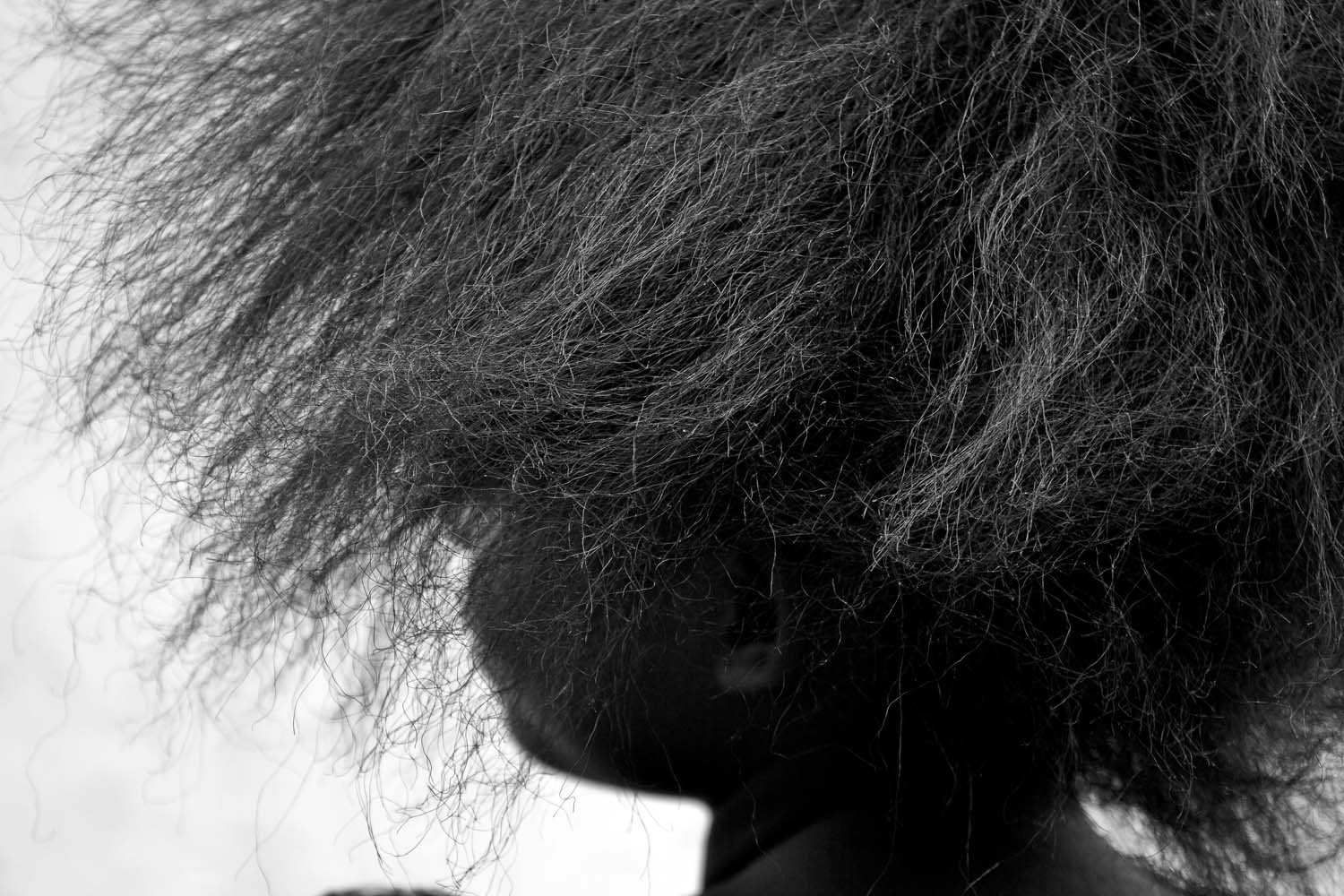 "Magazines influence society to think that successful women are those that wear fake hair. Most celebrities in magazines also wear fake hair and nails and this has become a norm," says Kissolo.
"When women start working they feel pressure. Society expects them to wear fake hair," he says.
"The way a woman wears her hair depicts who she is. How did our ancestors maintain their hair? Their hair was kinky and it was also difficult to care for."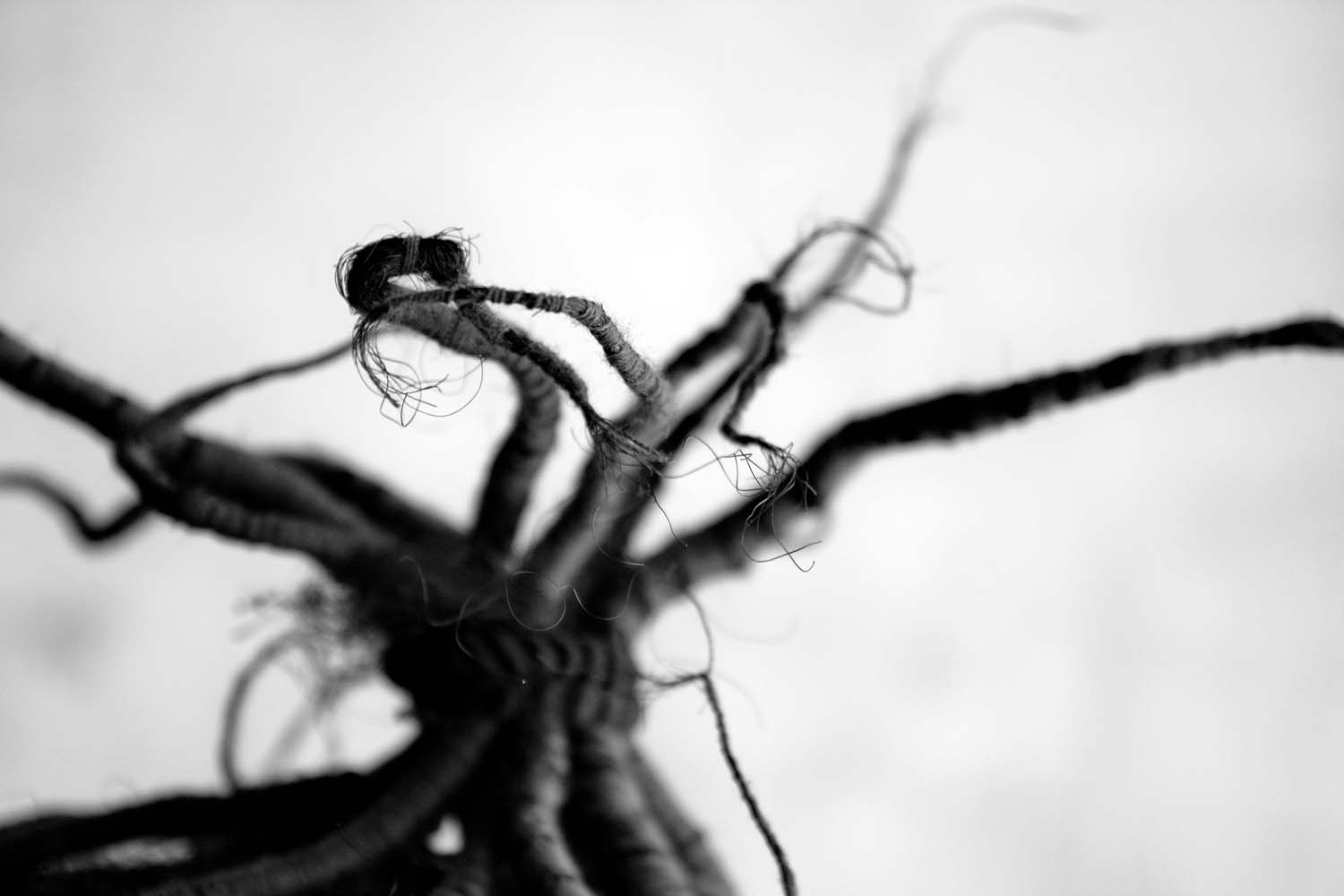 Kissolo says he came up with the idea for his exhibition after a project he did in beauty salons.
"I did the salon shoot as an awareness programme after I discovered that almost every salon in Congo advertised fake nails, straight hair and light-skinned models. I felt the advertising boards were indirectly telling people that 'this is how every woman should look'."
"People in my hood could not see anything wrong until I did the salon photographs. But the good thing about photographs is that they freeze and capture a moment that can be seen over and over again, and shared with people," he says.
Advertisements of that sort prompt many people, including minors, to bleach their skin, he says, in spite of the side effects.
He himself wears natural long hair. The eighth child in a family of ten children, he believes in happiness and doesn't like to show depressing photographs. He was educated in Brazzaville and then completed a degree in marketing and management degree at the Cape Peninsula University of Technology. His dream is to make a living through photography and film, especially street photography though this is as challenge because many people do not want to be photographed.
He misses his parents and his country.
"South Africans do not laugh a lot like us, the culture is different. I miss home."
In Congo Brazzaville, he says, both men and women are fashion-conscious, perhaps influenced by the French colonisers. Women in Congo hardly leave the house without make-up.
In neighbouring Democratic Republic of Congo, the home of the famous "Sapeurs", "fashion is the way of life".
"The streets are like a catwalk. It's like people are modelling on the streets."
This way, he says, people can be distracted from poverty and violence. "DRC has never known peace. Now they are willing to die for peace. They have asked and waited for a long time. I understand their frustration, and it explains their reaction in the last unrest that saw protesters being killed http://www.groundup.org.za/article/congolese-immigrants-march-against-kabila/ in Kinshasa."
It is sad, he says that DRC is beautiful, surrounded by amazing forests, lakes and resources but the citizens can not enjoy any of it. "It is one of the richest countries in Africa but its people are living in poverty and are refugees all over the world."