African Diaspora Forum condemns comments by Mkongi, Mashaba
"We would like to remind the mayor, that foreign nationals have no expectations to be provided free houses"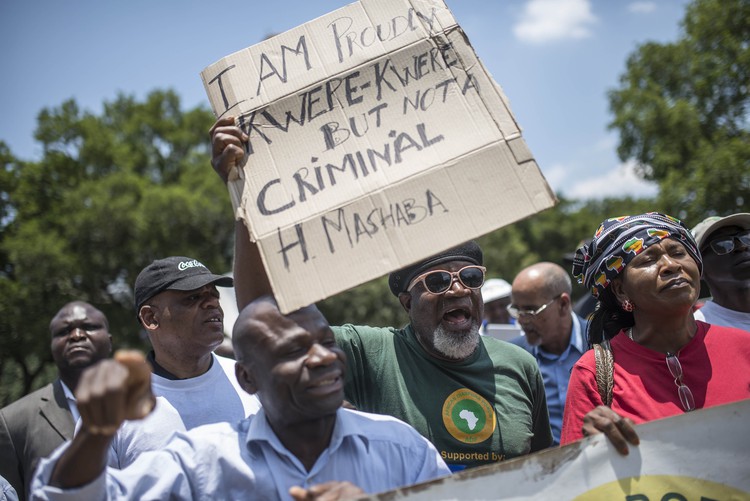 1 August 2017
The African Diaspora Forum (ADF) believes the recent comments made by Deputy Police Minister Bongani Mkongi and Johannesburg Mayor Herman Mashaba has the potential to reignite xenophobic tensions in South Africa.
The ADF was created after the 2008 xenophobic attacks as a platform for African migrants to voice their concern. They have previously staged a protest outside Mashaba's office last year following his controversial comments he made about undocumented migrants in the city.
While speaking to the media last month, Mkongi was quoted saying that 80% of Hillbrow was occupied by foreign nationals. "How can a city in South Africa be 80% foreign nationals? That is dangerous. South Africans have surrendered their own city to the foreigners," he said. Police Minister Fikile Mbalula said this comment was "regrettable" and "problematic" as it could be misused to attack fellow Africans.
Following the recent evictions of occupants at hijacked buildings in Johannesburg's inner city, Mashaba said that the fate of evicted foreign nationals was not his responsibility. "I will do everything possible to provide accommodation. But the City of Johannesburg will only provide accommodation to South Africans. Foreigners, whether legal or illegal, are not the responsibility of the city," said Mashaba.
In response, Johnson Emeka, ADF spokesperson said his organisation has called for the Democratic Alliance (DA) to discipline Mashaba for his comment. "We would like to remind the mayor, that foreign nationals have no expectations to be provided free houses. We rather encourage him to provide the much needed services he promised the electorate without using migrants as an excuse for his failures," he said.
Emeka said that migrant communities were worried these statements may incite more xenophobic violence towards people seeking refuge in South Africa. "The ADF is astounded as to why a government official would render such a fire kindling statement in a society that already faced hatred … in the recent past? Are foreign nationals unwelcome in South Africa?" said Emeka.
He urged politicians not to use foreign nationals as scapegoats. He urged "authorities to avoid making xenophobic remarks that neither foster social cohesion, nor solve their political problems."