Home
Featured Story - News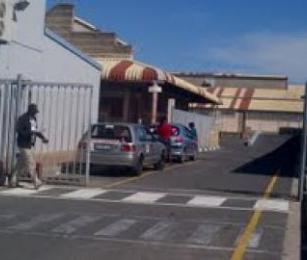 How to buy your driver's license
Attempts to clean up corruption at the Lingelethu West Traffic Station in Khayelitsha appear to be failing. GroundUp went undercover and recorded an offer of a bribe by an outside operator, and also spoke to others who were either asked to pay a bribe or who did bribe their way to being allowed behind the wheel.
May 21, 2013
Opinion
Get Up, Stand Up, Fight like Lerato

On Friday Judge Phalatsi ordered that 13-year old Lerato Radebe be immediately readmitted to her school in Welkom. Every morning since 26 February Lerato was removed from her classroom and marched to the staff-room where she was made to spend the school day sitting idly. This was done because Lerato, whose family is Rastafarian, wears dreadlocks in her hair.
Sport
Chippa United's Goldman hopes to stay in the PSL

What a challenging weekend it was for Cape Town's PSL teams. Ajax played Golden Arrows at Cape Town stadium needing three points to stay in the PSL. Mabhuti Khenyeza scored the opening goal followed by Toriq Losper and Khenyeza again, saving Ajax from relegation. But Chippa United's fate is still unclear.
Opinion
Opening up debates we need

The trade union movement is in a state of flux, with concepts such as centralised bargaining and the "winner takes all" approach of majority — 50 per cent plus one — unionism now being challenged. "Agency shop" agreements whereby majority unions take a slice of the subscriptions paid by members of smaller unions, let alone the much bigger question of party political alignments are also being seriously debated.

Opinion
Why we should support social movements

This week I finally signed up as a donor to Equal Education. I'd been meaning to do it for a long time. Small as my contribution is I'd like to urge all who can afford even R20 per month to start supporting the social movements. Here's what motivated me to finally sign that debit order form.