The word on the street: the social grant re-registration process
On Monday March 4, GroundUp spent the morning at the South African Social Assistance Agency (SASSA) paypoint at Athlone Civic Centre speaking to people who had been waiting in-line since the early hours of the morning to receive their grants.
The new biometric smart cards issued by SASSA allow people to receive their money at certain retail outlets, but the first grant payment must be collected at a SASSA paypoint.  However, many of the beneficiaries we spoke to indicated that since re-registering in January they had either had received half or none of their money and were now waiting to receive the rest. It was unclear why this was the case and the SASSA official interviewed at the Athlone Centre was not prepared to comment on this. People expecting their payment on Friday 1 March were turned away and told to return on Monday because the paypoint had run out of funds. Many were turned away again on Monday for the same reason.  Queues at SASSA paypoints are typically long, but with Monday's heat and the confusion that appears to have been created by the re-registration process, waiting in line was particularly unpleasant. One of the disability grant feinted from standing for hours in the heat and was rushed away in an ambulance. 
We asked people in the queue what they thought about the grant re-registration process: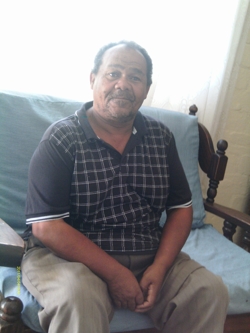 Joe Felix, Disability Grant:
"My sister re-registered for me as I stay with her and I am disabled. SASSA said they would come around to the house for finger prints and to give me my card yet we still waiting for it to happen. As a result she has to wait in the line and I have to accompany her since I don't have my card yet. It is hard for me to stand in the lines because of my disability. This never happened before so I don't know why it is happening now."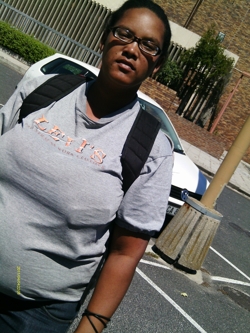 Ellen Jantjies, Disability Grant:
"The re-registering process is a disgrace! I used to get a social grant but now with the re-registering I can't receive a grant. I am unable to work due to my accident and the hospital gave me a letter to to use with my re-registration but it was still declined. We have to travel from Manenberg to Athlone for our money but on Friday 1 March I was told they were still waiting on the money and I had to walk home because I had no money to pay for transport."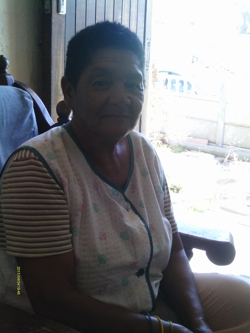 Dina Felix, Pensioner:
"The re-registration was a bad idea because we had to wait in long lines and yet we still have to come back the next day and still don't receive money. As a pensioner I am disappointed by the government because in January we received no money and I was unable to buy food, yet they did not explain why it was happening. I feel that the service we as seniors are getting is poor - we are treated like kids by standing in lines. Its unfair because we are not young anymore."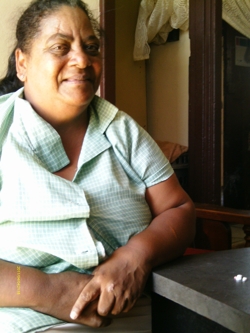 Francis Dricks, Disability Grant:
"I had no problem with the re-registration. The only problem I have is when I get to the Civic Center there is no money. I am on crutches and its far for me to walk back all the time when they keep telling me to come back because they are waiting for the money to arrive".
Henna Bantam, Child Support Grant:
"I receive money for my two grandchildren. The re-registering process was fine for me and I had no problems".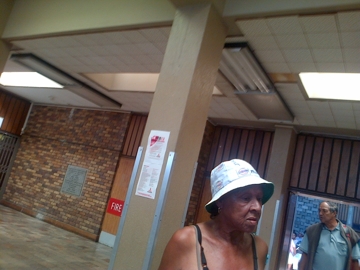 Lorian Adam, Pensioner:
"The re-registering process was good, but my problem is that since January I have only received half of my money which they keep telling me I will get it the following day. I spoke to the manger who deals with the money at Athlone Civic and he says he will speak to his staff, yet he is the manager."
There also appeared to be confusion around eligibility and the application process for disability grants:


Bahia Bangle, Disability Grant applicant:
"I have tried to apply for the [disability] grant for seven years but they declined it for no reason. I have high blood pressure and a blood clot. I keep asking SASSA why but there are no answers. I survive from selling sweets. My rent went up to R400 and I am now worried that I can't afford to pay it".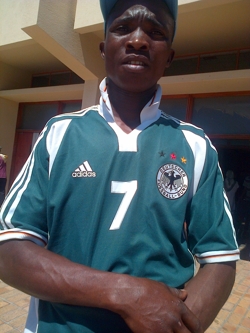 Gamalkhe Nomyi, Disability Grant applicant:
"My hand is swollen because I have a problem with the bone structure, so I can't do labor. The doctor gave me a letter for a disability grant. The process was success but when I came to get the money the computer showed it was declined so now I am lost because I showed them the letter of approval."