Technical Advisory Board
GroundUp's Technical Advisory Board (TAB) guides the editor. Running a media organisation involves constantly making decisions with ethical consequences or making judgment calls about accuracy and newsworthiness. The GroundUp TAB advises the editor and helps the project to produce quality news.
Alide Dasnois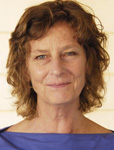 Alide Dasnois has a BA Honours in economics from the University of Cape Town and a Masters Degree from the Sorbonne (Université Paris I - Panthéon Sorbonne) in development economics.She has worked in the trade union movement, as a researcher at UCT, as a translator and, since 1988, as a journalist, in France, in Cape Town and in Johannesburg. She is a former editor of Business Report and of the Pretoria News and since 2006 she has been at the Cape Times, where she was appointed the newspaper's first woman editor in 2009.
Anton Harber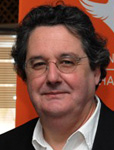 Anton Harber is the the Caxton Professor of Journalism at Wits University and chair of the Freedom of Expression Institute. He was a founding editor of the Weekly Mail (now the Mail & Guardian) and an executive director of Kagiso Media. He wrote Diepsloot (Jonathan Ball, 2011), winner of the Recht Malan Prize, and co-edited the first two editions of The A–Z of South African Politics (Penguin, 1994/5), What is Left Unsaid: Reporting the South African HIV Epidemic (Jacana, 2010) and Troublemakers: The best of SA's investigative journalism (Jacana, 2010).