Launch of GroundUp
Where is the event:
Khayelitsha Site B Library
Date and time of the event:
Friday, June 1, 2012 - 14:00 to 16:00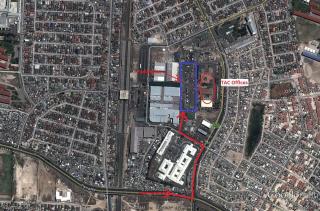 Description of the event:
This is the launch of our new journalism project. Directions from to the parking lot near Site B Library coming on the N2 from the city. Drive along the N2. 1. Take exit 25 for M44/Mew Way toward Khayelitsha go 550 m 2. Slight right onto Mew Wy Drive 2kms. 3. Turn left onto Pama Rd Drive 1.3 km 4. Turn left at the 1st cross street onto Bonga Dr Drive 160 m 5. Take the 1st left onto Sulani Dr Drive 110 m The parking is on your right. The library is just behind the TAC office.
Contact person for this event:
Veronica Washaya or Morgan Dzakowic