Coding For Democracy
Where is the event:
Ndifuna Ukwazi Offices (Room 203), 47 on Strand, Cape Town
Date and time of the event:
Friday, August 3, 2012 - 06:30 to Sunday, August 5, 2012 - 16:00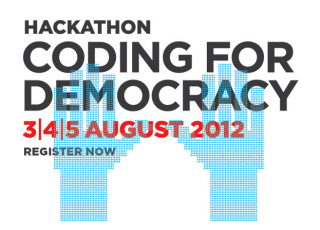 Description of the event:
For those attending, the Hackathon will start 6pm on Friday 3 August at the Ndifuna Ukwazi office: room 203, 47 on Strand, Cape Town. This initial session is simply a meet and greet with a short talk by guest speaker Gustav Preakelt on Open Data, technology and social upliftment. The actual 'hacking' will begin on Saturday morning after registration and continue until the end of the day on Sunday.